Akudo is a NeoBank with a Prepaid Card aimed at Teenagers, similar to FamPay. It is built so that teenagers inculcate the habits of paying digitally, learn to manage money responsibly, and also get rewarded for using Akudo at the same time.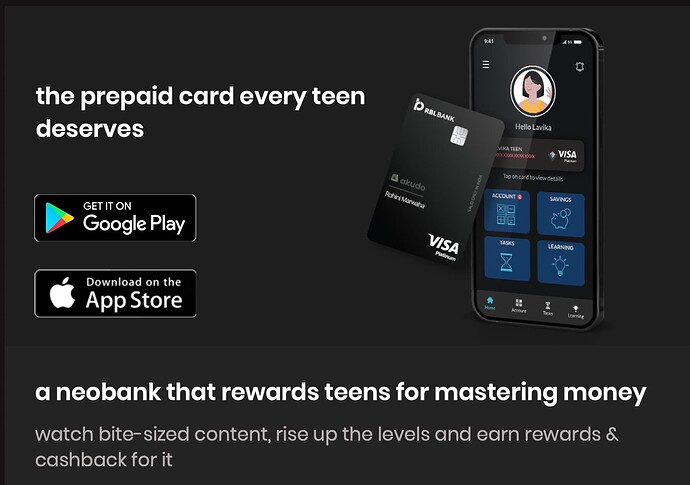 Features of Akudo Prepaid Card:
Payment Processor: VISA Platinum.
Banking Partner: RBL Bank.
You can create an Akudo Account as a Parent or a Teenager.
The Akudo Card can be used anywhere online or offline.
Earn Rewards for your transactions that you can use on Akudo Plaza to purchase items.
The main focus of the Akudo Prepaid Card is to make teenagers understand the value of money management at an early age. It has bite-sized curated content that is very helpful for teenagers.
Click here to Download Akudo App and get started!
Thank you for reading. Don't forget to join our FinTalks Facebook Group & FinTalks Telegram Channel for regular updates on banking and finance.