TripMoney has launched a Global Cash Card with Zero Forex Markup. It is essentially a prepaid card where you can load money in INR and use it anywhere domestic or abroad in that country's local currency.
In case you use TripMoney for international transactions online or while traveling, you will not incur any forex conversion markup. Only standard VISA currency conversion rates will apply.
You can access TripMoney from inside MakeMyTrip App.
Features of TripMoney Global Cash Card:
Banking Partner: SBM Bank.
Payment Processor: VISA Platinum.
Travel Partner: MakeMyTrip.
Features:
Load Money in INR, spend in any currency (including INR)
No Forex Markup Fees in International Transactions.
Withdraw Money from ATMs across the world at cheaper rates than standard bank cards.
Get complimentary MMT Black Membership.
How to Apply for TripMoney Forex Card?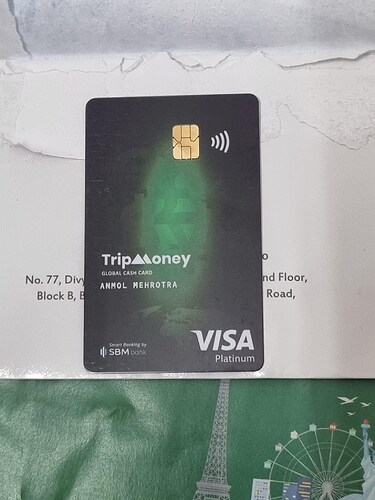 Download the MakeMyTrip App. You will find Tripmoney Tab inside MMT App.
Click on the Forex option from the displayed options.
On the next page, click on Tripmoney Global Cash Card.
Enter your personal details as asked.
Complete Aadhaar based KYC Authentication.
You need to load a minimum of ₹1000 to activate your Tripmoney Card.
Your physical card will be delivered to your Address within a week.
For more details, follow this FinTalks post from @LUKA.
Thank you for reading. Don't forget to join our FinTalks Facebook Group & FinTalks Telegram Channel for regular updates on banking and finance.