Monech is a FinTech startup that has launched a Prepaid Card aimed at hardcore gamers, food, entertainment, and media/OTT consumers. They claim Monech Gaming Card to be the world's first gaming card. It is powered by VISA.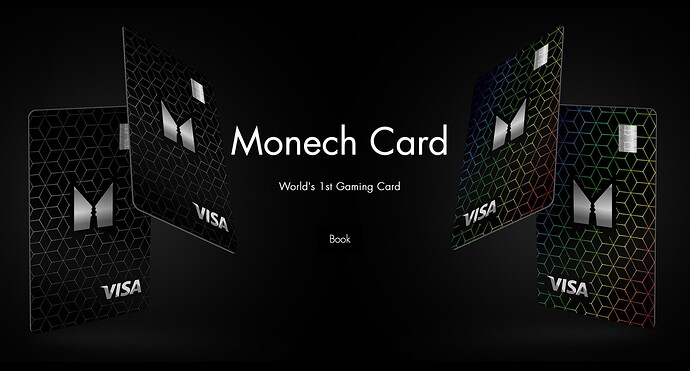 Features of Monech Gaming Card:
You will earn a Reward Box every time you use your Monech Card for any transaction, and also every time you load ₹1000 or more!
Reward Box can contain anything ranging from PS5, Xbox, Nintendo Switch, Video Games, Stream coins, Fantasy League Cash like Dream11 or MPL, Gaming PCs and Laptops, Headphones, Gaming Mouse or Controllers, etc.
Earn a minimum of 10% Cashback on purchases related to Gaming products from Playstation Store, Nintendo Shop, Xbox, Battle.net, Origin, or Stream.
Earn 10-40% Cashback on in-game purchases such as skins, guns, coins, etc.
Earn 10-50% Cashback on Dream11, MPL, or MyTeam11 purchases.
Earn 10-60% Cashback on OTT & Streaming services such as Spotify, Apple Music, Prime Music, Zomato, Swiggy, Dunzo, Tinder, Bumble, Netflix, Prime, or Hotstar.
Earn more bonus by completing quests like booking an Uber, ordering from Zomato, etc.
Earn Cashbacks in the form of Monech Coins that you can use to buy Cryptocurrencies or Stocks.
Monech Gaming Card Fees and Charges:
The Monech Gaming Card is NOT a Lifetime Free Card, however, it is a very cheap one. It has a monthly charge of ₹30, which means ₹360 per year. In case they offer what they are promising, it seems to be a lucrative deal, especially for gamers.
No minimum balance needs to be maintained on your Monech Card, as long as you are paying the monthly fees.
How to Apply for Monech Gaming Card?
Visit the Monech Gaming Card website and click on Book Now.
It will ask for a few details. Fill them correctly and click on Book Now.
That's all. You will be getting your Monech Card after it launches.
Thank you for reading. Don't forget to join our FinTalks Facebook Group & FinTalks Telegram Channel for regular updates on banking and finance.